"Opportunity is missed by most people because it is dressed in overalls
and looks like work." – Thomas A. Edison
MARKETING INSIGHTS
As we begin to shift our thinking to 2023, we thought it might be time to also rethink our ideal insights format going forward. Specifically, we are looking to provide readers more concise and focused content that are at the forefront of marketers' minds today. With that we will be alternating our newsletter monthly into a Market Insights and a Privacy Insights focus. This month we want to focus on what we see are the larger topics that will shape 2023 for Marketers.
1. Advanced TV or CTV, to take advantage of this growing media, marketers need to take control Top of the list for everyone is Advanced TV. A media channel so rapidly evolving that the market is still struggling to define it, engage in it, and understand performance. Terms being used include Linear TV (Traditional), Addressable TV (ATV), Connected TV (CTV), Over the Top TV (OTT), Ad Supported TV (AVOD), and Subscription Supported TV (SVOD). Outside of SVOD, all are opportunities for brands to market to consumers, but all require different processes to do so. Adding to the complexity is the rapid proliferation of TV services that are entering the market, despite the struggle to reach profitability. It's a race to build scalable audiences and the dust has not settled on the winners and the losers. There will be winners and losers though, and so advertisers will need to make sure they keep all options open for the future. The TV options are in a high degree of flux — Disney+ just passed 164mm subscribers but is still seeing growing financial losses exceeding $1B; Netflix is opening an ad-based model after vowing not to, to offset the growing subscription cost fatigue that briefly slowed their consumer base growth; Amazon Prime is investing billions in live sports TV that further ups the ante for everyone else to grab viewership share. For advertisers, these ongoing changes in distribution options create an even greater need to take control of defining their target audiences. It also means they need to have a more fluid ability to deal with viewer identity if they want to be able to effectively onboard and offboard consumer audience data. We mention offboarding as equally important because without it, it becomes harder to set ad frequency caps and measure performance across the multiple platforms that are serving each of the various TV niches. The short-term solution for many is to dump all the consumer data into data clean rooms, but in time this process will only further create more complexity and cost in the TV ad ecosystem. The long-term answer is to be in a position to ingest viewer engagement data from the TV providers. If it's addressable, it's readable.
2. Keeping a close eye on the economics and efficacy of alternative measurement approaches will be the key to optimizing the highest return on ad spend (ROAS) Following up on this notion of readable data on TV performance, the second topic on most marketers list is measurement. The pandemic has fundamentally shifted consumer behavior far more towards the DTC shopping experience which has created the opportunity to better connect the dots between messaging and purchase. Yes, retailers are going to push to get consumers back into stores to help drive sales, but they will be doing so in concert with direct, addressable media channels. Measurement requires the connection of audience addressed to response recorded. In a one-step process like direct mail or email this can be fairly straightforward, but when you are working across multiple media it gets challenging. One solution has long been panel-based sampling that can be used to extrapolate against an advertiser's marketing campaign. But we are consistently seeing errors in the panel designs, errors where they are not truly representative of the audiences being marketed to. While the error rate may have been tolerable to many for quite a while, the changes in TV viewership have put an end to much of this tolerance. Nielsen, the long-time icon of media measurement has lost their accreditation as a valid representation of the market, and advertisers and TV viewing providers are all scrambling to develop an alternative solution of measurement. Once again, we go back to the need for marketers to take control of their target audiences and the "measurement" processes being created in the market. It is the marketer's responsibility to be confident in what they are buying and how their choices are performing if they truly want to get the highest return on ad spend (ROAS). Many marketers are better understanding this today, driving the development of new measurement solutions they have direct visibility into. The near-term answer around measurement that we see increasing in 2023 is the growth of data clean rooms. Advertisers are demanding that media channels provide individual impression or equivalent data into a data clean room that in turn can be connected to the specific individuals being targeted and then anonymized to protect all parties and customers from a breach in privacy or loss of control of a customer relationship. In time, standardized and anonymized identity solutions will eliminate the need for a third party sitting in the middle of a data assessment process, but for now clean rooms are the easy way to interact in analysis.
3. Cookies may still be here, ADPPA may be stalled, but it's no time for complacency Third on the list of key topics for marketers is data privacy. Certainly not a new item, but one that continues to grow in importance as regulations increase as do violation fines and class action settlements. The publishing world has certainly felt the pain as numerous publishers have paid hefty fines for what was historically common practice around list management. While California and CCPA have led the news in legislation, Michigan has certainly caught many marketers' attention with the high degree of litigation going on. The answer for many marketers has been to retreat into the world of 1st party data, believing that will protect them from risks and violations. And while there is a high degree in value created from 1st party data, the loss of the broader understanding of a customer is only weakening the ability for marketers to effectively target and message. The answer needs to be to find safe and respectful ways to bring together broader sets of data into the customer profile. One might also argue that in the consumer minds, the differences in the use of 1st and 3rd Party data is lost and they remain equally upset about the violations around the use of their personal information. While an advertiser may be protected in the short term against regulatory violations, legislators will likely turn their attention to the use of all forms of data if consumer concerns are not quelled. The best solution for all marketers is to take control and treat consumers fairly, ethically, consistently and transparently across all touch points. Certainly this a hard task, but one that will be a differentiate the winners from the losers in the long run. There are certainly many other challenges that marketers will face in 2023 as a result of higher inflation rates, continued changes to consumer behaviors and demographics, shifting media channels and technologies, and the unknowns driven from global political and climate forces, but one thing remains clear – now is the time for marketers to take greater control of their customer engagement by preparing your business for change through increased execution flexibility and transparency. Who wants to be the last Blockbuster selling videos or the last gas station when cars have all gone electric?
Check it out Charts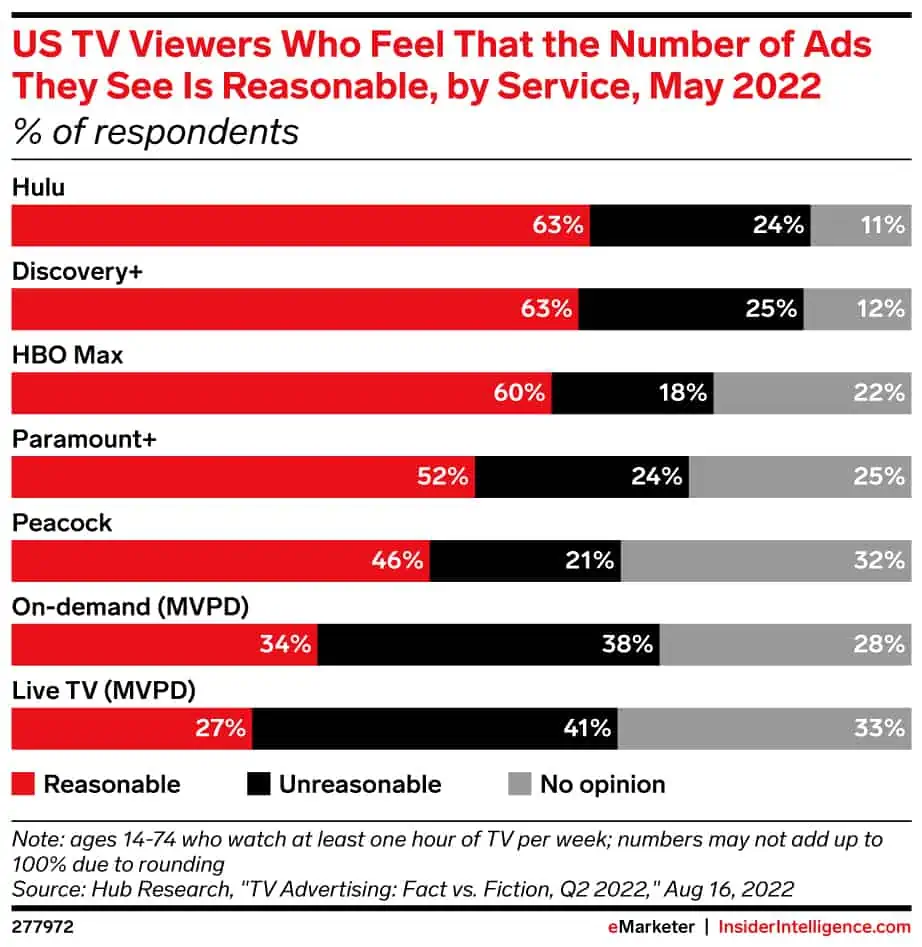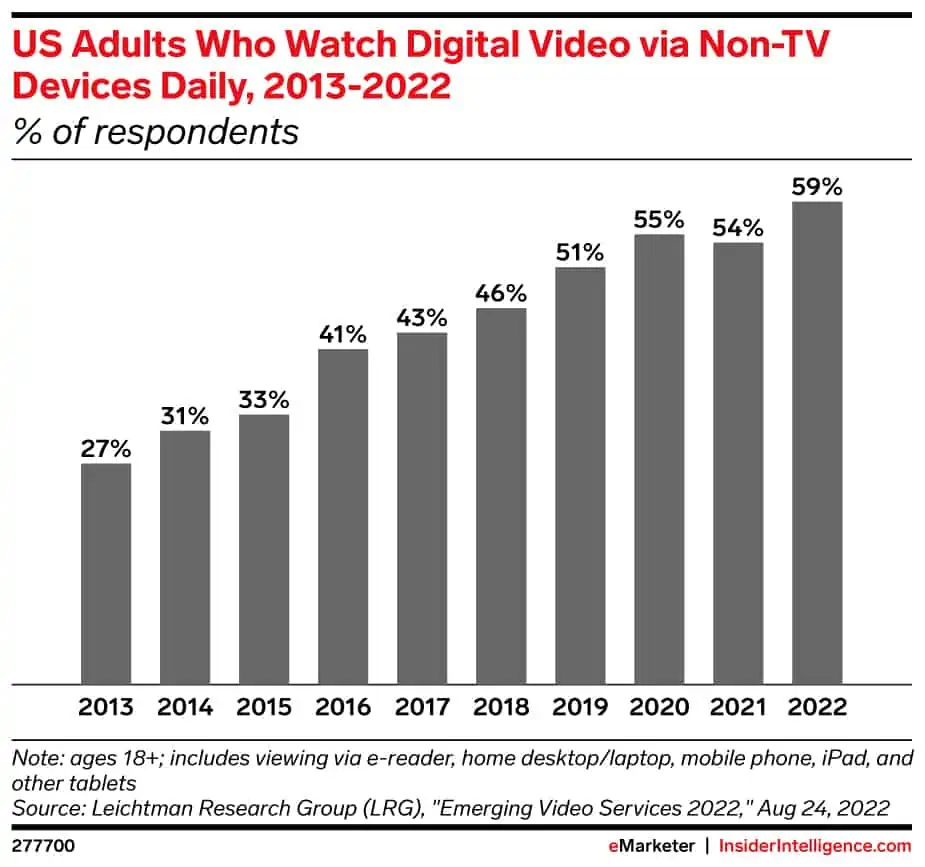 Articles of Interest
Adstra wins Digiday's Best Data Management Platform Award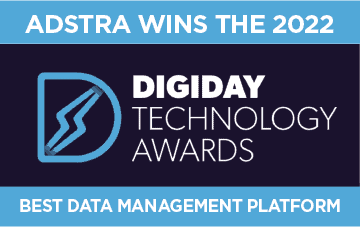 Nielsen accreditation status to remain suspended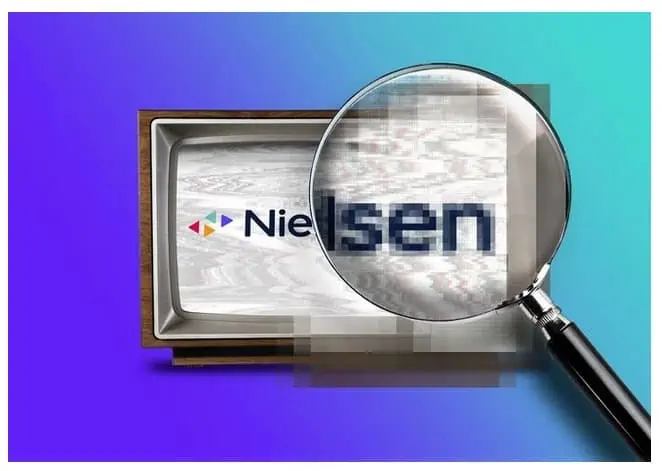 And from all of us here at Adstra…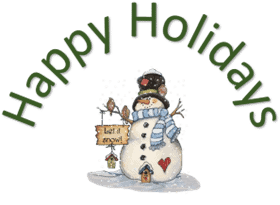 To learn more about what we do or are interested in previous newsletters, please visit our website at Adstradata.com or follow us on LinkedIn @Adstra, or Facebook @Adstradata. Welcome to the new ideal!