Clean Rooms safely link customer data between companies.
But they require the ability to match customers with different identity signals. Adstra allows brands to connect even more customers across any clean room.
THE NEW WAY TO CROSSWALK YOUR DATA
INTO CLEAN ROOMS...
Adstra Delivers The Ideal Solution to Data Better
No other identity spine can boost your connections
safely, anonymously and within any tech ecosystem.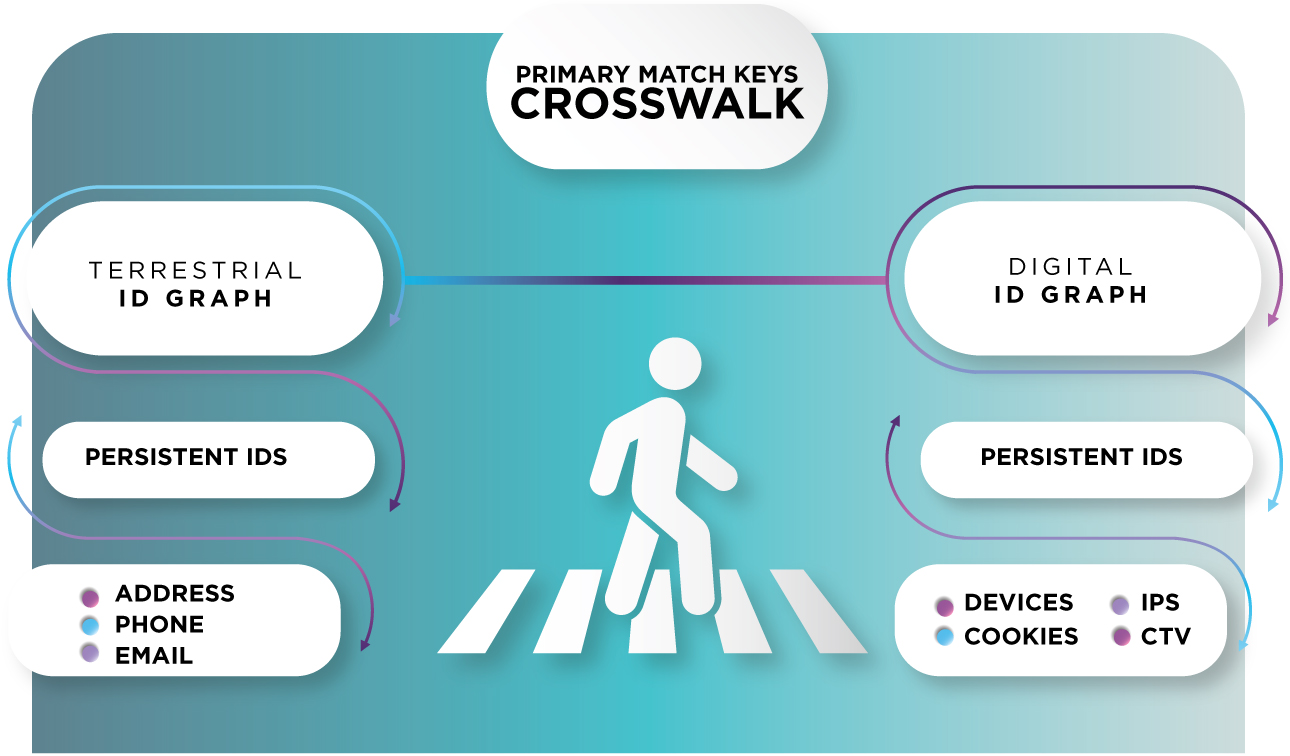 CONEXA IS INSTALLABLE BEHIND YOUR FIREWALL
Traditionally, enterprises have relied on intermediaries to handle data matching, identity resolution, and data dissemination. Adstra's Conexa platform can manage these processes entirely in your own environment, ensuring data remains protected behind your firewall.
THE SOLUTION IS TRANSPARENT AND CONFIGURABLE
Identity resolution for many data firms is operated as a "black box", single answer approach to record matching. At Adstra we enable clients to have input on the design and level of match confidence to best their needs through our transparent, cloud-based identity graph.
THE PLATFORM IS INTEROPERABLE
AND CHANNEL AGNOSTIC
Most data firms are concentrated on one type of identity over others, limiting their scale and interoperability in today's multi-ID post-cookie landscape. Adstra's identity spine covers multiple forms of IDs across multiple channels: online, offline, "universal IDs", mobile, CTV and others.
CONEXA'S ECONOMICS ARE VALUE-BASED

Traditional data firms charge based on usage, hindering the fullest applications of data and identity. By contrast, Adstra bills on a predictable SaaS model that allows enterprises to leverage the maximum potential of their data assets without being penalized for doing so.
CHANGE, THE WAY YOU DATA
BY BREAKING BARRIERS.
Schedule Discovery Session