"Renewal is not just innovation and change. It is also the process of bringing the results of change into line with our purposes." — John W. Gardner
This Month's Update:
As the world around us is starting to awaken from the pandemic, so too is the level of marketing we are seeing at our clients. We are seeing increases with our clients on both our direct mail and digital audience activities. Interestingly enough, we are also seeing an increase in combined direct mail and digital marketing campaigns. On our Nonprofit side, we are seeing more than twice the number of multi-channel campaigns than we have in either of the last two years. So, what is driving this interest? Multi-channel or omni-channel marketing has always been one of those often discussed but has yet to catch fire ideas. While we cannot offer a definitive answer, we can certainly provide some insight and guidance behind the recent increase in efforts.
First up, the need to solve the impact of the announced postal increases. While digital marketers fear the impending changes of cookie deprecation and MAID tracking, direct mail marketers fear the announced cost increases in postal and printing rates. The return on direct mail campaigns is equally driven by response rates and executional costs. Marketers can adjust to small changes in cost but are challenged by major shifts like those proposed. Direct mail certainly has a place for marketers in the future, but it needs an enhancement to make the ROIs continue to work at scale and enable access to newer and younger audiences.
Second up, marketers are faced with the continuous shift away from engagement with mail by the younger generations and the bifurcation of consumers attention across multiple media channels. No single media has the scale of mindshare and engagement to make many traditional marketing approaches work. The walled gardens certainly offer some of the best opportunities to engage customers, but it is often on the garden's terms and eliminates most of a brand's ability to effectively manage the communication journey. For those brands that can exist off the older traditional direct mail audience, they can still get by, but the runway is shortening as that audience continues to age out of the business sweet spot. Never is this more true than in the nonprofit space, where organizations are desperate to find younger donors and secure their long-term relevancy.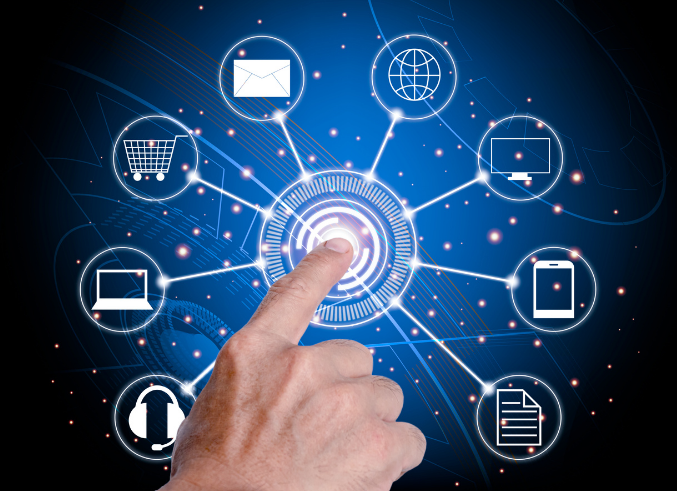 Together these two factors are driving the need to try something new. And this is where multi-channel campaigns fit in. Direct mail still has the many benefits of delivering the relevant materials to help convert customers to buy or donate, but digital offers the low-cost opportunity to build brand awareness and stimulate the discussion around a potential purchase or donation. Like anything that is new, however, success on multi-channel campaigns has been limited. In many instances we see brand simply declare that it just doesn't work. Much of this we believe has to do with the starting audiences. Models tuned to direct mail response often misrepresent the value or promise of digitally engaged prospects. And digitally defined audiences do not reflect the ability to engage in a direct mail piece. Brands need to start the audience definition process anew, just like they might with any new product launch. If you haven't looked into or understand how a multivariate test works, we might suggest educating yourself here. There needs to be far more testing of ideas and approaches before declaring multi-channel marketing as a no go. Marketers need to better understand the entire customer engagement process and make sure their campaigns fully and effectively support that engagement. For many campaigns, marketers see the digital component as simply brand awareness building and the direct mail piece still as the method of transaction. But in some cases, and with some audiences, it may be better to invert the thinking. Couldn't the direct mail piece be the brand awareness piece and the digital component the transaction vehicle? The problem with this scenario for many brands is that their websites are not tuned to transact but rather to support the company's broader brand-building efforts. In one of our client's recent tests, we saw a 250-300% increase in traffic to their website out of the campaign, but effectively no increase in conversion. This was a clear case of opportunity missed because the website was not set up to close the deal. The overall campaign results showed no lift in performance, but it was clear this was more a self-inflicted failure vs a failure of the campaign itself.
In thinking about customer engagement, we would also point out here the need for consistency and alignment in messaging among channels. Where the messages are aligned at the individual level, brands are far more likely to see success than in those situations where they are not. For one publisher client of ours, they were able to drive an 80+% lift in direct mail performance for an insurance company they were working with by supporting the highlights of the direct mail materials and telling customers to keep a look out for the mail piece. Given the success of that campaign, the publisher tried to support their own direct mail subscription offers digitally, only to find out they depressed response rates around 20%. The reason, the direct mail piece had long been designed to look like a "bill", so customers simply paid for the subscription. By raising awareness in the digital campaign that it was an "offer", not a "bill", the response lift driven by a sense of obligation disappeared. Overall, our experience suggests that if you stay aligned and consistent in messaging at an individual level you should expect to see a 5-20% improvement in ROI. And we believe that will only get better as experience and ability to market at an individual level improve. As we learn more through the campaigns we have in the market now with our clients, we will continue to report back on the successes and failures. There is a future in multi-channel marketing, we just need to get there together.
Privacy highlights:
Nationally:
Senators Amy Klobuchar, John Kennedy, Joe Manchin and Richard Burr introduced the Social Media Privacy Protection and Consumer Rights Act of 2021. The bill would "give consumers the right to opt-out and keep their information private by disabling data tracking and collection" and "mandate that users be notified of a breach of their information within 72 hours," the sponsors said. The Verge, Gizmodo, andArs Technica reported on the bill.
Senator Kirsten Gillibrand introduced the Data Protection Act of 2021, which would create an independent Data Protection Agency to "protect Americans' data, safeguard their privacy, and ensure data practices that are fair and transparent." The legislation expands on similar legislation the Senator introduced last year. "In today's digital age, Big Tech companies are free to sell individuals' data to the highest bidder without fear of real consequences, posing a severe threat to modern-day privacy and civil rights. A data privacy crisis is looming over the everyday lives of Americans and we need to hold these bad actors accountable," said Senator Gillibrand.
R Street called on Congress to take steps to protect Americans' data from its adversaries by passing a federal data security law and data privacy law. A white paper published by the group "seeks to reframe the need for data security and privacy legislation to acknowledge a stark reality.
Greg Bensinger, a member of The New York Times editorial board, cited the 6% of U.S. daily users who have opted in to data collection on Apple's latest software update as evidence of consumers' demand for more privacy. "Consumers have no federal rights to privacy, leaving tech companies to put in place policies as they see fit. And critics allege Apple may be coming out with the changes to get ahead of regulatory pressure and an ongoing antitrust lawsuit over its app store. Advertising is only a small part of Apple's business, meaning it can afford to take a cut in revenue while sticking it to competitors. Ironically, Apple will have to act even more like a regulator itself to ensure that app developers are following the rules of its new software," he wrote. "Companies did just fine for decades marketing to consumers without access to their every movement or keyboard and mouse click. And with 94 percent of Americans saying they liked it that way, it's time for advertisers to listen."
Consumer concerns about data privacy and the need to meet regulatory requirements like GDPR are the main barriers to growth in mobile marketing, according to WARC's survey of over 500 marketing professionals in Europe, the Middle East and Africa (EMEA).
State-level:
Connecticut – Bloomberg Law, Connecticut Post and the Hartford Courant reported on failed efforts to include data privacy legislation in omnibus budget legislation in Connecticut.
New York – Legislation that would require companies to obtain opt-in consent from consumers before processing their data for ad targeting and would allow class action lawsuits over violations was approved by the Senate Consumer Protection Committee in New York.
As we are constantly trying to feed helpful content out to our client community, we encourage you to visit our content blog where you can get our latest thoughts on industry issues. While you are there, you can also check out the new look and feel of our website. Our goal was to provide a clearer understanding of Identity, Data, and all the services we have to offer.
Should you look for more help on these topics, please reach out and we would be happy to help. Email us at connect@adstradata.com
Adstra in Action:
Last month our Spotlight was on both LGBTQIA+ Pride Month and the celebration of Juneteenth.
This month we are shifting our attention to a completely different audience, our pets. June is Pet Appreciation Month and while we are at the end of the month, it is never too late to celebrate those that bring us endless joy and companionship. Two organizations that we wanted to highlight are North Shore Animal League and Humane Society International. Please check them out and see if you are able to help their great causes.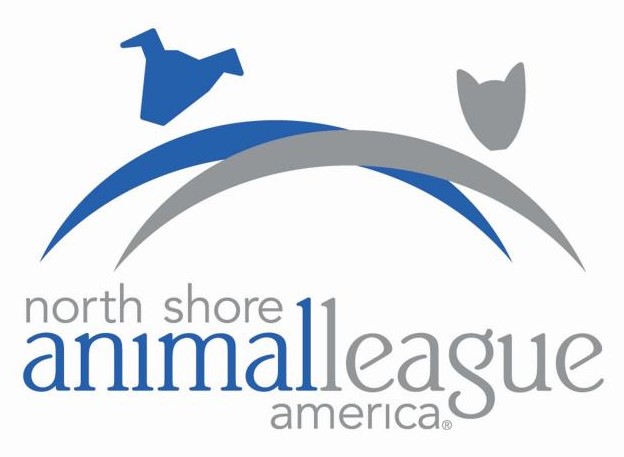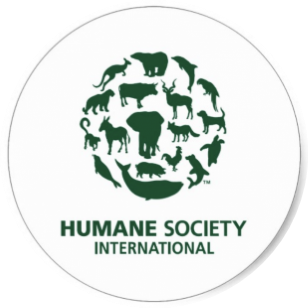 Articles of Interest:

Our insights are again only a small fraction of what is being shared out there. Here are some other interesting articles and opinions we thought to share to both inform and inspire discussion.
Time to start with the biggest news impacting digital marketers. In case you missed it, Google has announced they are delaying the removal of 3P cookies until late 2023. Congrats to our Chief Privacy Officer Jason Bier, who called this six months ago, and even then we question if they will really move forward ever given the impending legal challenges they are facing.
Part of our skepticism of Google moving forward has to do with some of the activity that is going on in the EU and UK. Anti-Google activity certainly has been heating up as regulators are looking at how Google has continued to build dominance by cutting out others from playing as effectively in the digital ad tech space
EU Investigates Google over digital ad tech
Google on hold by UK watchdogs
As disruptors in the data & identity space, we here at Adstra can definitely get behind Vint Cerf's thinking. Vint not Al Gore is the real founder of the internet, having defined the internet protocol standards that everything operates on today.
Internet doesn't need heavy handed regulation
And for those caught in the weeds of marketing operations, we thought you might appreciate this article. Success is not just about the ideal, it is also about the quality of execution.
CMOs- Your marketing ops team is a secret weapon
Positivity Press:

We can all use a little positivity and fun in life. Here are some of the recent items we wanted to share with everyone:
First of all, we couldn't pass up this long-awaited cure to something that has long hampered all of us. Life-altering in this key moment.
Talk about positive impact, Mackenzie Scott (frmly: Bezos) scores again, giving over $2.7 B away to 280+ charities. She chose organizations that focus on racial inequality, as well as arts and culture, and education. And this is on top of the $5.7B she has already given away. Thanks, Mackenzie for all that you do to help us all.
Mackenzie Scott gives away $2B
And if we are thanking people, we would be remiss if we didn't thanks Dave Grohl and the Foo Fighters. If you didn't see, they welcomed us out of the pandemic with quite a bang on Father's day at MSG. Fun to be had for those fully vaccinated indeed. Looking forward to returning to normalcy for us all.
And as we turn to normalcy, let's all get excited about the upcoming Olympic games in Tokyo. Two weeks were the world can come together and cheer like we haven't been able to for quite a long time… Any wagers on who the breakout star will be?
As we have said before, we continue to strive to provide useful, fun, and actionable info that can help us all in some way. Feel free to share feedback and ideas and we can share them with this community. Stay happy and healthy.
If you want to continue to get a copy of our "Ideal Insights" newsletter, please make sure to add this newsletter's email address to your contacts.
If you think others may be interested in getting a copy of this newsletter, please have them email us at connect@adstradata.com and we will add them to our list. You can also find copies of this and previous newsletters at Adstra's website: adstradata.com
If you like what Adstra has to share or want to learn more about what we do, please visit our website at Adstradata.com or follow us on LinkedIn @Adstra, Twitter @Adstradata or Facebook @Adstradata. We welcome you to the new ideal in data.