"Takin' on a challenge is a lot like riding a horse. If you're comfortable while you're doin' it, you're probably doin' it wrong." –Ted Lasso
This Month's Update:
As we hit the summer months, it seems we are entering an accelerated phase of change. As marketers, we need to thoughtfully consider both the opportunities and challenges presented by these changes and societal shifts. For example, we are fascinated by the transformation "NFTs" or "Non-Fungible Tokens" present on how we do business. With each new transformation comes a moment of reflection and consideration.
As applied to forms of currency and product, NFTs create opportunities to enable consumer intrigue and engagement, but the question arises around their stability and the consistency of the value exchange. Broader issues such as climate change, the economic bifurcation of society, the acceleration of AI technology, and the Covid-19 pandemic of course present entirely new considerations in your customer engagement.
More and more, brands need to represent something meaningful in their value exchange. They also need to ensure they are not tone deaf to the growing needs and sentiments of their customer base. To do so, brands need to have a deeper and more complete understanding of their customers, both existing and new. Having a robust listening and learning capability is critical to feeding any go-to-market plan. Getting it right matters; standing pat is not an option.
In embracing change, we each have the opportunity to reimagine not only our messaging, but also how and what business we do. The cost of executing meaningful change pales in comparison to the long-term cost of inaction. We need to be mindful of where we want to go and how we want to get there of course, but in that mindfulness, we should not hit the easy button or sit on the sidelines letting others determine our way.
Now is the time to step up and ask the questions around how we can do better for our customers, in our approaches, and in turn for our businesses in the long run. Something for us all to think about as we begin our planning cycles for 2022 this fall.
Hold the Date:
We know it's a way off, but it is not too early to start thinking about AdstrAct 2021, our annual industry event where we discuss and celebrate the disruptions in data and identity management capabilities that are advancing the success of marketers and advertisers. And the good news is that it follows right on the heels of Programmatic I/O on 10/25-26. So, plan to make it a 3 day stay in NYC. We will be sending our more information in the weeks to come, with registration opening 9/1/21.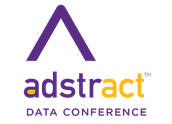 AdstrAct 2021
"Exploring the Mindful Disruption of Data"
October 27, 2021: 2-6pm
75 Rockefeller Plaza, New York, NY
Privacy highlights:
Nationally:
Representatives Ken Buck and Lance Gooden announced the formation of the Freedom from Big Tech Caucus in the House of Representatives. The group seeks to unite Republicans in Congress to rein in Big Tech through legislation, education and awareness on issues that include protecting privacy and data rights.
A column in Wired argued that the lack of a strong federal privacy law hurts the United States and is bad foreign policy. "The weakness of American privacy law hurts US national security by allowing sensitive citizen data to be widely sold and shared with third parties—with little or no transparency or safeguards. It further undermines trust in Silicon Valley throughout the world, hindering the competitiveness of American technology firms, as many countries advance data regulations driven, in part, by Silicon Valley's unrestrained data practices. And lastly, amid talk of "digital authoritarianism," the lack of strong privacy law only diminishes US soft power," the author wrote.
Privacy for America published a blog post that highlighted the unintended consequences of restricting responsible data use. Central to the discussion is the importance of the use of data in enabling small businesses to stay competitive with larger companies with greater tech and distribution advantages.
Senator Elizabeth Warren asked the Commodity Futures Trading Commission to investigate Google's practices in the online advertising market. Warren called for "the CFTC to consider online advertising as a commodity and accordingly launch its own investigation into whether Google has engaged in anti-competitive abuses in this market." A MediaPost column criticized Warren's logic that compared digital ads to commodities like corn.
State-level:
California Attorney General Rob Bonta released an enforcement update on the first year of the CCPA and launched a new tool for consumers to notify businesses that do not have a clear and easy-to-find "Do Not Sell My Personal Information" link on their homepage. Bonta reported that upon receiving a notice of alleged violation, 75% of businesses acted to come into compliance within the 30-day statutory cure period. The remaining 25% of businesses that received a notice of alleged violation are either within the 30-day cure period or are under active investigation, his office said.
As we are constantly trying to feed helpful content out to our client community, we encourage you to visit our content blog where you can get our latest thoughts on industry issues. While you are there, you can also check out the new look and feel of our website. Our goal was to provide a clearer understanding of Identity, Data, and all the services we have to offer.
Should you look for more help on these topics, please reach out and we would be happy to help. Email us at connect@adstradata.com
Adstra in Action:
Stealing from our monthly EDI newsletter, we wanted to share two items this month that we should consider and support, the American Disability Act and Women's Equality Day.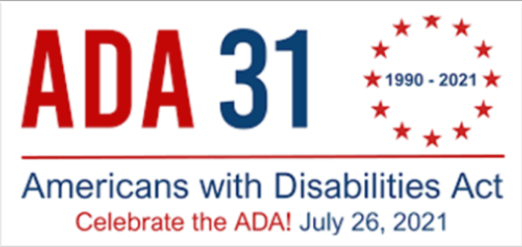 ADA: It is estimated that one out of every five Americans has a disability. Many of us do not remember a time when those with disabilities were denied access to office buildings, schools, shopping centers, sports activities, public transportation, healthcare, and restaurants, because of environmental and stigma barriers. However, the ability of our peers with disabilities to participate in the mainstream of society has gradually improved over the last 30 years in large part due to the Americans with Disabilities Act (ADA). On July 26, 1990, President George H.W. Bush signed the ADA into law. What has come to be known as one of America's most comprehensive pieces of civil rights legislation, the ADA is an "equal opportunity" law for people with disabilities. This law prohibits discrimination and guarantees that people with disabilities have the same opportunities as everyone else to participate in the mainstream of life, to enjoy employment opportunities, assess and ability to purchase goods and services, and to participate in State and local government programs and services.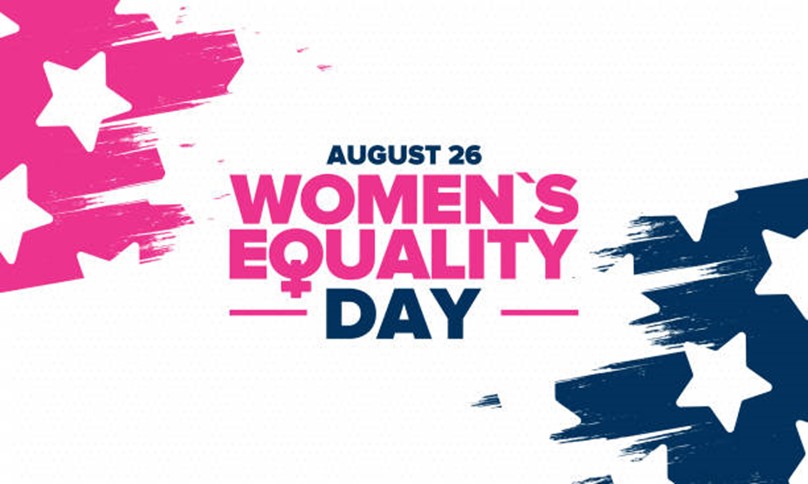 Proclaimed each year since designated by Congress in 1973, August 26th is designated as Women's Equality Day – a national day celebrating the importance of the women's suffrage movement of 1920 and the ratification of the 19th amendment giving women the right to vote. While many agree that we have a ways to go in the fight for equality, the early women's rights activists set the groundwork for equal rights, and achieved one of the most important milestones in advancing the position of women in the U.S. Women's Suffrage did not just achieve women's right to vote. But it also paved the way for movements in gender, racial, and sexual equality that we continue to fight today.

Articles of Interest: Our insights are again only a small fraction of what is being shared out there. Here are some other interesting articles and opinions we thought to share to both inform and inspire discussion.
Things certainly are heating up between Big Tech and the government. President Biden is stepping up our review and the FTC may possibly reconsider some of the Big Tech mergers. Check out Tom Campbell's piece in the Whittier Daily News if you what to get a better handle on what's going on, and the NY Post's update on President Biden's new executive order.
Gov't eyes antitrust enforcement against Big Tech
Biden's exec order aimed at Big Tech
As noted earlier, our AdstrAct 2021 Data Conference will focus on the need to be "mindful" in our approach to data and marketing. Seems like we are an early adopter of a new trend around the need to be mindful. Check out Ray Schultz's recent column in Media Post on how marketers are being mindful today.
We certainly agree with Nancy Smith that despite the recent announcements by Google, marketers should continue to think through how they are preparing to execute their media strategies down the road. Now is the time to prepare for the future.
3 Ways to future proof your media strategies
If you want to understand the impact of cookie deprecation and the implementation of new privacy protocols, one only has to look at the recent shift in Ad spending from Apple to Android devices with the roll out of Apple's new policies. Check out Patience Haggin of the WSJ's article on the financial impact Aplpe is seeing. We have seen sources on our end suggesting Android Ad $s are up 20% and Apple publisher revenues are down 9%.
Advertisers shift spending to Android devices
Paroma Sen at Mar Tech poses some interesting questions on your content marketing strategy. Do you have enough knowledge to be effective, or do you need a broader data driven approach to succeed? It all starts with a solid understanding of your audience before investing in content development.
Does your Content Marketing Strategy need to be more Data Driven
We would be remiss of course if we did not recommend that everyone read our latest White Paper: The Multiple Views of the Identity Ecosystem. The goal of the paper is to help brands understand the questions they need to be asking to ensure they are protecting their ability to continue executing their marketing programs. Check it out on our content blog.
Adstra's Multiple Views of the ID Ecosystem

Positivity Press: We can all use a little positivity and fun in life. Here are some of the recent items we wanted to share with everyone:
So, you thought the race to space was almost done now that Richard Branson and Jeff Bezos have made it to space… or at least across the Karman line at 100 Kilometers above sea level. But this is only the beginning of the race. In an effort to compete with fellow Space traveler, Elon Musk, Jeff Bezos announced he would fund some $2B to help Nasa put us back on the Moon, trying to nudge out Elon and his Space X program. Whoever wins, we all win as space travel rapidly becomes a possibility for us all. For now, let's enjoy the new levels of exploration.
$2 Billion for a Mission to the Moon
What is not exciting about the start of season 2 of Ted Lasso. If you didn't get a chance to take in season 1, we urge you to do so now. If ever there was a sure bet for a comedy series at the Emmy's, it is Ted Lasso and its lovable and inspirational star Jason Sudeikis. Let's all be gold fish and celebrate the joy of the moment.
When you're not watching Ted, why not head outside and look to the stars. During the next few weeks, look up and you can expect to see more than your average number of bright and shimmery shooting stars lighting up the night sky. The Perseids "are considered the best meteor shower of the year," according to NASA.
We shared this last month, but the news is still fun and fresh. Don't forget to keep up on all things related to the Olympics in Tokyo. So much fun happening we couldn't contain it all to one month.
As we have said before, we continue to strive to provide useful, fun, and actionable info that can help us all in some way. Feel free to share feedback and ideas and we can share them with this community. Stay happy and healthy.
If you want to continue to get a copy of our "Ideal Insights" newsletter, please make sure to add this newsletter's email address to your contacts.
If you think others may be interested in getting a copy of this newsletter, please have them email us at connect@adstradata.com and we will add them to our list. You can also find copies of this and previous newsletters at Adstra's website: adstradata.comIf you like what Adstra has to share or want to learn more about what we do, please visit our website at Adstradata.com or follow us on LinkedIn @Adstra, Twitter @Adstradata or Facebook @Adstradata. We welcome you to the new ideal in data