"When day comes we step out of the shade, aflame and unafraid

The new dawn blooms as we free it

For there is always light, if only we're brave enough to see it

If only we're brave enough to be it" -Amanda Gorman
This Week's Update
Welcome everyone to the new year. May it be one filled with success, health, and reconnections to what we have missed in 2020. As Amanda Gorman so beautifully put it, "there is always light, if only we're brave enough to see it." Let's commit to be brave together and build a better tomorrow. Change has been forced upon us, but also offers us the opportunity to reimagine and rebuild all that we do. 
In this week's update, we wanted to reflect for a moment on some of the macro shifts we have seen over the course of 2020 and begin to lay a foundation for focus in 2021. 2020 was certainly a year of reconsideration on the part of marketers across all their efforts. From the immediate impact of the pandemic on consumer sentiment and behavior, the added dimensions of America's important social reckonings with injustice , the increased shift to direct consumer communication through addressable media and online retail, and the longer-term impact from the threat of 3rd party cookie and mobile ID deprecation, marketers have had to look at redesigning both process and message. In both, marketers have had to take a closer look at their use of data and the underlying truths that data represents. The acceleration in digital commerce and consumer behavior has placed a premium on speed of access to data, while the regulatory changes and concerns on identity deprecation have spurred investment in gaining greater control of one's own 1st party data and identity management.
We pause here to help alleviate some concerns and highlight some key considerations as you consider your path forward. The concern around the deprecation of cookies only applies to 3rd party cookies, and while the concerns are certainly real, one could argue their demise is more uncertain now then at the beginning of the year. As noted in our last update, the recent antitrust actions by the US and other governments may change the platforms' ability to move forward with these changes on their stated timelines and may lay the groundwork for a reversal of course. We do know that, no matter what, the changes we expected entering 2020 will be different and occur slower than originally forecast.
1st party data will continue to assume a more central role in data driven marketing. That being said, we should not forget about 2nd party data. Our shift is actually away from uncontrolled, unpermissioned 3rd party data, rather than toward a total embrace of 1st party deterministic data. 1st Party data will largely be driven by deterministic data but will also include modeled and inferred data. It is important that marketers invest beyond simply capturing customer presented data to determine actions. What marketers want and need is access to data that helps them better understand an accurate picture on intent and behavior. Deterministic data does not always equal valid data. How many of us have lied about age or income in filling out a social media profile?
Marketers need not do this alone.
In 2021, we expect to see the continued rise of Collective Data Solutions. These are taking advantage of "2nd party data" opportunities, where marketers share their 1st party data with other marketers through trusted data partnerships and environments, be they Data Cooperatives, Data Marketplaces or Exchanges, or Technical Data environments such as "Clean Rooms" or Adstra's own Portable Data Module approach. That all being said, what marketers do need to understand is how data is being collected, permissioned and used throughout their marketing processes. They also need to understand that regulatory change around the use of data and identity has been constant and evolving over the last two decades and will continue to be so going forward. Long term success will come from owning your data, establishing an accurate permission management capability, and having a clear identity management capability that provides an accurate picture of who your customers are at all touchpoints regardless of the cookie outcome.  We at Adstra believe that the best approach to this is through a persistent and person-based identity graph, and as such is the focus of what we are helping clients put in place.
Should you look for more help on this topic, please reach out and we would be happy to help. Email us at connect@adstradata.com
Adstra in Action:
As we shift into 2021, we want to take this time to highlight ways that Adstra is giving back and how you can help as well. For 2020, Adstra was able to donate over $60,000 to over 80 worthy nonprofits, we special focus on those dedicated to those making the world a better place of caring and inclusion.  Adstra associates have also shown their heart and generosity with year-round involvement with charitable works and non-profits such as: Dunkin Joy Run, Polar Bear Plunge, ExtraLife in support of CMN Hospitals, TASK/Trenton Area Soup Kitchen, and Habitat for Humanity. Over the course of 2021 we are identifying a "Spotlight Charity" for Adstra associates to contribute to or volunteer with and we want to invite all our readers to join us.
This month our Spotlight Charity is: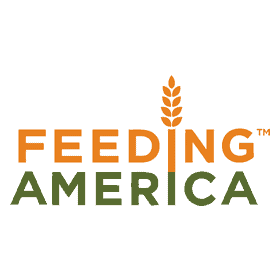 Click Here to find out more on how you can help.
We also continue to make our data available for free in the support of any non-commercial cause related initiatives like the fight against COVID-19, please let us know if you have interest and perhaps we can help.
If interested in Adstra's offer, email Adstrainaction@adstradata.com for more details.
Articles of Interest:
Our insights are again only a small fraction of what is being shared out there. Here are some other interesting articles and opinions we thought to share to both inform and inspire discussion.
As this newsletter is reflecting on 2020, we encourage you to hear a bit more from our CEO Rick Erwin as he discusses the year with our own Margarita Lyadova in the last of our 8 part AdstrAct Webinars.
A look back at 2020 with Rick Erwin – Adstra CEO
We have talked about the shift to a more direct to consumer focus in 2021, and this appears to be what the research is showing as lead gen has move to the top area of focus over web traffic, customer loyalty and brand awareness. Check out more from eMarketer in their recent article on SEMRush's "State of Content Marketing" report.
Lead gen – Top focus for marketers in 2021
A vertical hard hit by the pandemic has clearly been the retail channel. We suggest you check out Riley Morris's recent posting on Q4 trends in Retail marketing. Sheds light on how that channel has pivoted successfully to new marketing approaches.  Feel free to check out other blog postings at Belardi Wong to understanding retail marketing trends.
Positivity Press:
We can all use a little positivity in life. Here are some of the recent highlights from our internal Positivity Press that we wanted to share with everyone:
While the vaccine is rolling out and there is a light at the end of the tunnel, wearing facemasks is still an important part of our daily lives as we all look to protect one another. Perhaps we can take the opportunity of facemasks to do even more good. As well as helping to stop the spread of coronavirus, 'peace masks' support craftspeople living in places affected by war. With limited sources of income, here is a great way to learn how to help.
Facemasks that support people living in conflict zones
We started off this newsletter with a verse from Amanda Gorman's inauguration poem. Another verse that has captured many…"If we merge mercy with might, and might with right, then love becomes our legacy." Amanda's rise to the podium and words she shared is truly inspiring and we offer this article that shares it more for you on The Optimist Daily site.
The perfect mix of reflection and hope
Lastly as we kick off the new year, we wanted to share another positive platform, The Happy News. The site aims to bring a refreshing twist on what we typically know as 'news', reporting on positive changes and truly inspiring people.
As we have said before, we continue to strive to provide useful, fun and actionable info that can help us all in some way. Feel free to share feedback and ideas and we can share them with this community. Stay happy and healthy.
If you think others may be interested in getting a copy of this newsletter, please have them email us at connect@adstradata.com and we will add them to our list. You can also find copies of this and previous newsletters at Adstra's website: adstradata.com
If you like what Adstra has to share or want to learn more about what we do, please visit our website at Adstradata.com or follow us on LinkedIn @Adstra, Twitter @Adstradata or Facebook @Adstradata.
Welcome to the "new ideal in data"