"A bend in the road is not the end of the road unless you fail to make the turn." – Helen Keller
This Month's Update:
2021 is in the books. While the pandemic continues to affect us all, 2021 in marketing was dramatically different than 2020 in many ways. US Ad/Marketing spend was up 21.5% ($77.5B) vs being down 4.8% (-$18B) in 2020. And that spend is increasingly diversified between channels.
Omnichannel marketing we wanted to pause and dive a little deeper on.  Historically as brands have focused more on building brand awareness and non-personalized messaging, the need for a coordinated omnichannel marketing program was limited. While certainly a "nice to have," the complexity of identity management, message coordination and cross channel measurement often outweighed the upside of any omnichannel program. Customers themselves were also in a state of transition as few effectively crossed between media. At my former magazine home, we saw 10 years ago that there was less than a 5% cross over between our digital and print readership base… folks were locked into one form of media or another. 
All that has changed in the last few years. Consumers are now getting their information in all forms, across multiple platforms and devices, depending on the moment they are engaging and the mood they are in. The explosion of media portals, be they social, text alerts, streaming TV, gaming, podcasts, news aggregators or any of the more "traditional" sources has the consumer comfortable working across media and so brands have more fully recognized the return on following them across these media portals. The customer journey is a critical element to success and an omni channel marketing program is the way to accomplish this goal.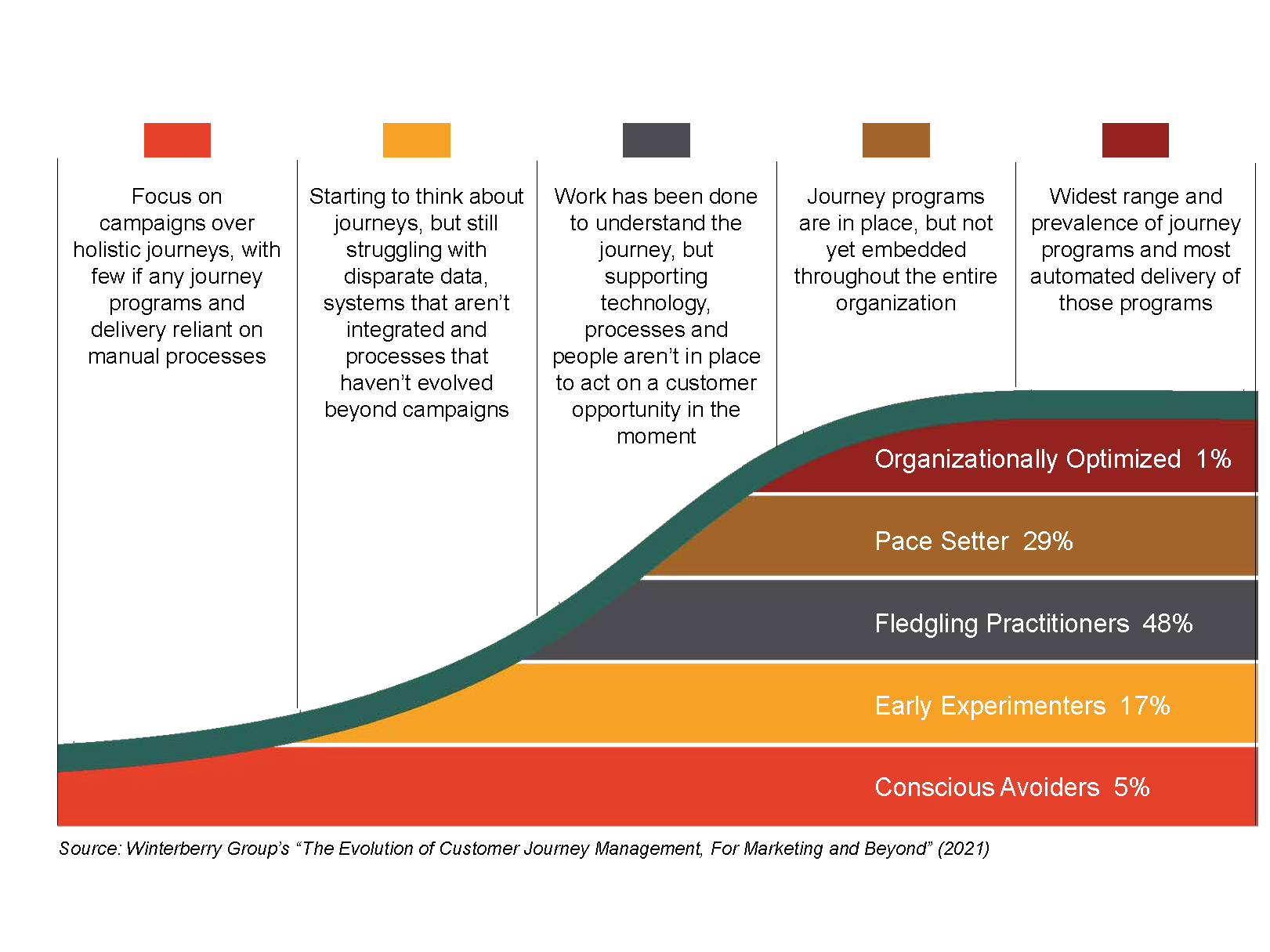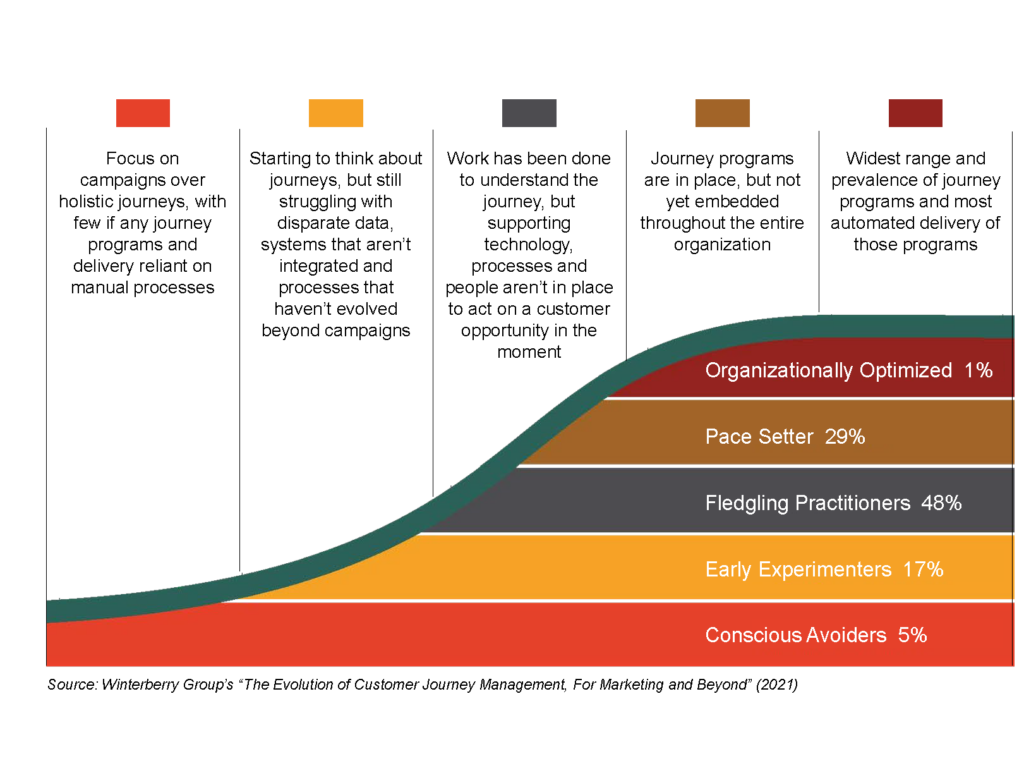 At the core to all this is a stronger data and identity management service or platform. To that end, Winterberry has seen a strong expansion of the Data & Identity market in terms of its share of the total media spend market. At almost $30B and 12.3% of media spending in 2021, Data & Identity has grown over 26% ** last year and is the fuel behind this omni channel demand growth. While we see the demand growth for omnichannel marketing, most are not yet there in making it happen. We expect this to change in 2022, however, as the pace setters continue to win over customers at a faster pace than the rest.
* Source: US Labor Bureau; S&P Global; USPS
** Winterberry Group Spend Estimates (2022)
Privacy highlights:
1/28/22 is National Privacy Day. It commemorates the Convention for the Protection of Individuals with regard to Automatic Processing of Personal Data that kicked off January 28th 1981, by the Council of Europe. Rather amazing to realize that the concerns around data privacy started before the Internet was even a thing. Computers were barely something the public was conscious of at the time, but governments were using mainframe computers to store and process individual information at the time. The day was first proposed in Europe in 2007, and in 2009 the US Congress declared January 28th, 2009 as the US's first National Privacy Day. In 2014 Senate Resolution 33 was adopted declaring January 28th National Privacy Day going forward.
As we enter 2022, there are still numerous privacy issues being debated and considered across the US and the Marketing and Ad tech landscape. In 2021, 38 States introduced more than 160 consumer privacy related bills, with 25 states introducing comprehensive legislation… essentially their versions of CCPA. 2 States, Colorado and Virginia, went ahead and enacted such legislation. The question for all of us of course is if there will be movement on any Federal Privacy legislation in 2022. Given the impact of decentralized legislation on big tech, it is likely that we will see efforts on their part to drive and shape federally backed legislation. This effort, however, could be limited as the government dials up their antitrust lawsuits against the biggest players. Privacy restrictions have gone a long way to helping secure the position of the most dominant players, as they are among the few that can maintain a 1st Party relationship with customers at scale. Antitrust legislation in response, creates a counter pressure on initiatives like the elimination of 3rd Party cookies by big tech. We have already seen efforts in Europe to reduce the elimination of 3rd party cookies as part of their efforts to take on big tech and limit the impact on an open internet. All this means we are in for an exciting 2022 in the privacy arena, with the mid term elections being a major pace setter.
We encourage you to also visit our content blog where you can get the latest news and thoughts on industry issues. While you are there, please also check out our website to gain a clearer understanding of Identity, Data, and all the services we have to offer.
Should you look for more help on these topics, please reach out and we would be happy to help. Email us at connect@adstradata.com

Our insights are again only a small fraction of what is being shared out there. Here are some other interesting articles and opinions we thought to share to both inform and inspire discussion.
As Jason Davis of Simon Data points out, the 2020s are the decade of data already and we are only 2 years in. The challenge he points out is one that we have stated as well, that while there is a lot of data, businesses need to be more mindful of connecting their data strategy to their business strategy.
Data may drive your Business, but who is really at the wheel?
As Dimitris Maniatis of Upstream points out, the future of marketing is to not be cookie cutter in approach, building programs off weaker 3rd party data, but rather through a more complex but fruitful 1st party data and personalized messaging approach. Given that 40% of 3P cookies are already getting deleted in some fashion, we are already seeing the transition and benefits of shifting strategies to meet the end of the 3P cookie.
It's the end of an era for 3rd Party cookies- here's what happens next
As Jess Redniss of Qonsent point out there are a few keys ways to use your data management practices to win back lost consumer trust. It all starts with a careful rethink of your current approaches to data. It won't be easy, but it is something that has to be done for long term success.
3 ways brands can embrace data privacy to win consumer trust
In case you missed it, we wanted to share our CEO Rick Erwin's recent discussion on what happened in 2021 and what he thinks is ahead for 2022 in the data and identity space. Certainly, this will be a year in which Brands take control of their customer identity management.

We can all use a little positivity and fun in life. Here are some of the recent items we wanted to share with everyone:
We have highlighted over the months several new sites that promote the positive news around us. The Week does a great job and since we have not referenced them before, we wanted to mention them now. This week, we loved the story around a family being reunited with their cat after hearing them meow over the phone.
Companies are always giving away fun stuff to promote one thing or another. With the Super Bowl fast approaching, there is more free stuff out there if you only keep your eyes open. Check out free stuff finder now to see what is waiting for you.
We certainly don't need to tell you how wonderful a person Betty White was. And even in passing, her legacy continues to bring incredible joy and success to one of her most cherished causes, Animal shelters and rescuers. It never too late to join in the cause.
$13MM for the Betty White Challenge
For anyone paying attention to Jeopardy, you know that Amy Schneider had a historic run of success. Ken Jennings is still at the top, but we have a new worthy number 2 in the list of Champions. A big congrats to Amy and all that she has accomplished and what she has meant to so many.
We continue to strive to provide useful, fun, and actionable info that can help us all in some way. Feel free to share feedback and ideas and we can share them with this community. As always, be healthy and happy.
If you think others may be interested in getting a copy of this newsletter, please have them email us at connect@adstradata.com and we will add them to our list. You can also find copies of this and previous newsletters at Adstra's website: adstradata.com
If you like what Adstra has to share or want to learn more about what we do, please visit our website at Adstradata.com or follow us on LinkedIn @Adstra, Twitter @Adstradata or Facebook @Adstradata. We welcome you to the new ideal.