Maximize and control your customer interactions across media and technology through Conexa – the 1st Enterprise Identity Platform

We give Brands Control
and Ownership of Identity
Your Relationship with your Customer is Your Greatest Asset
Brands that own Identity Management can better meet today's
business challenges and get more out of each Relationship
Ownership and Control comes through a Transparent Identity Solution that is Installed behind your  Firewalls and works across All Media
Solve for Identity,
Solve for your business challenges
Identity Management​
Bring your customer data together, accurately, safely, and cost effectively
Challenges Addressed:
Data Unification
1st Party Data Management
2nd/ 3rd Party Data Enhancement
Data Privacy Compliance
Data Security Risks
Identity Management Costs
Identity Recognition Recognize your customer anywhere, in any form, consistently
Challenges Addressed:
Unknown Customer Recognition
Onboarding/ Digital Activation
Customer File Match Rates
3P Cookie Deprecation
Wrong Audience Messaging/ Wasted Ad Spend
Non-Effective Enterprise CDPs/ Data Lakes
Experience Management
Create a consistent, personalized, and effective customer experience
Challenges Addressed:
Website Personalization
Customer Journey Management
Cross Media Identity Management (On & Offline)
Customer Preference Management
Campaign Performance Measurement & Attribution
Audience Segmentation & Analytics
Adstra's Conexa is focused on meeting
your challenges today and tomorrow
The ability to connect, control and optimize your customer interactions through your identity management and data is critical to your long-term success
6 Identity Management Questions:
Are you able to effectively capture and use your 1st Party data?
Are you sure you know when your customer interacts with you?
Are you confidently honoring your customers preferences?
Are you being charged for inaccurate connections?
Are you able to follow your customer across media over time?
Are you able to measure campaigns ROI effectively?
Schedule a
Discovery Session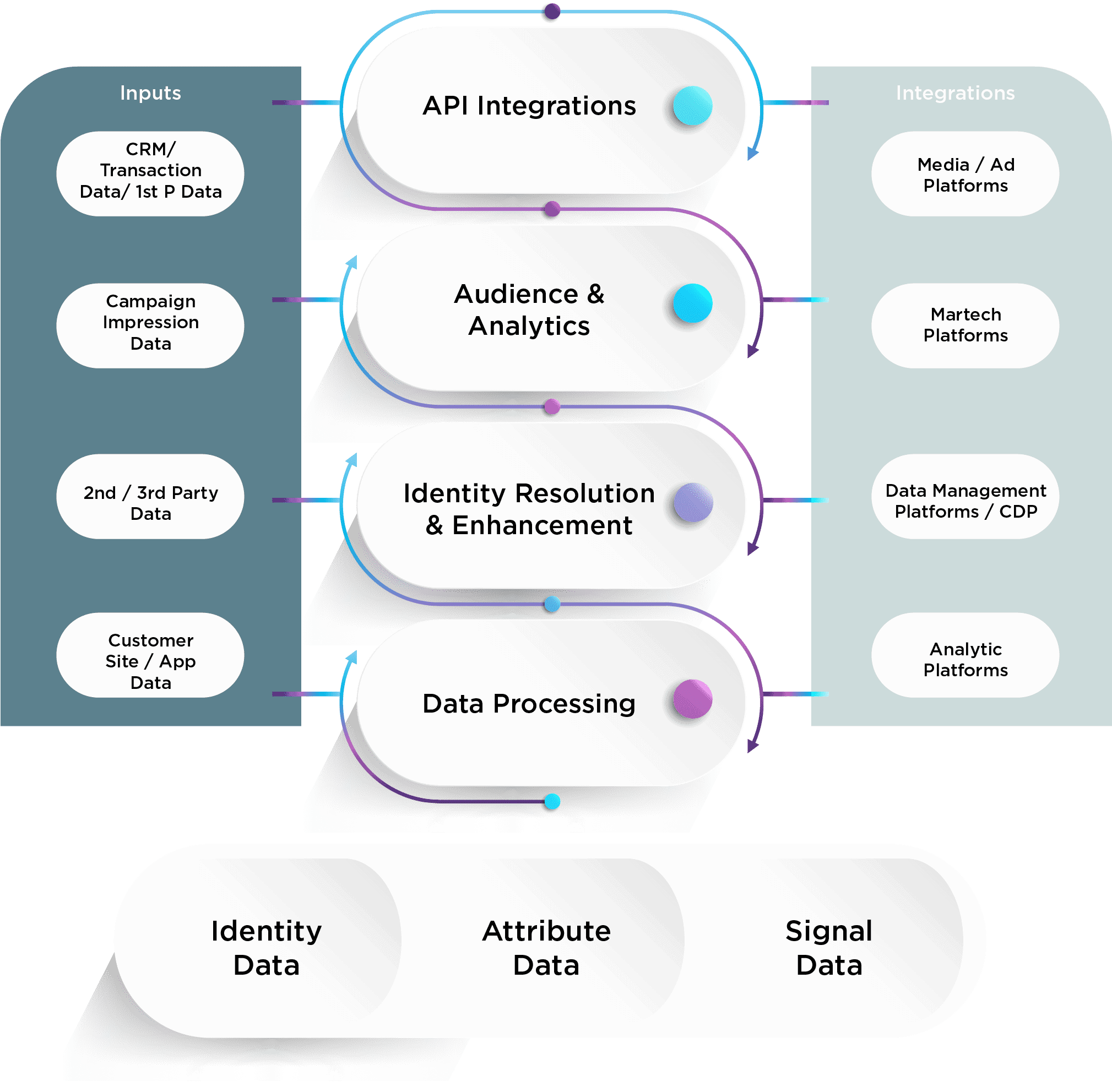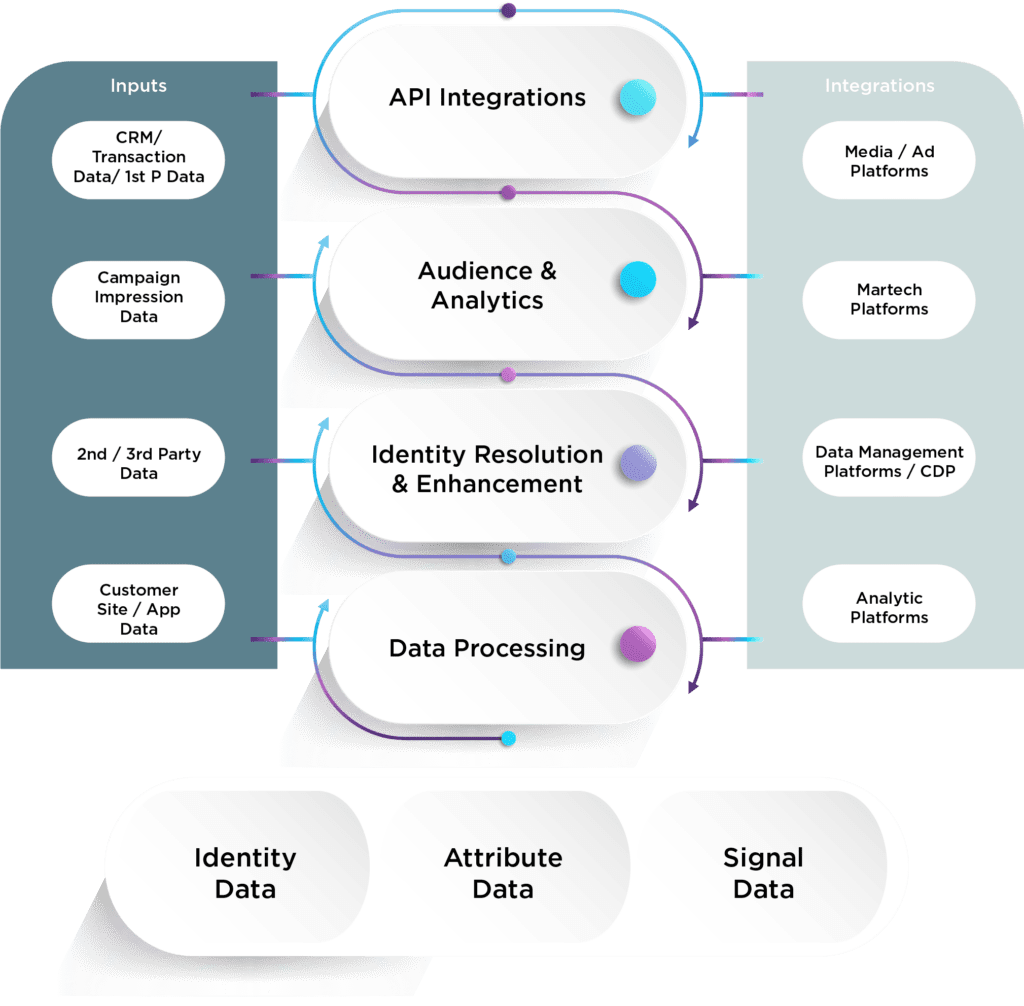 Built to power solutions to each of your challenges
through our innovative and mindful approach to identity:
Conexa with its persistent ID, can connect directly with any other technology or platform, limiting the number of data hand offs required. If 1st Party Data is a key asset, why share it unnecessarily? 
Conexa in total or by module, can be installed behind your own firewalls, bringing identity resolution to you directly, and your customer data closer to the point of activation/ decision, reducing the cost and delays associated with external identity resolution services. You can own your Identity Management.
Identity is never truly deterministic, there is always an element of probabilistic. Most ID resolution systems operate as a black box, simply returning ID keys without assigning a level of match confidence. Conexa lets you directly see how a match is decided and control the ID key assignment process based on match confidence and your business needs.
Omnichannel starts with a persistent individual ID that connects to every channel. There should be no distinction between an online and offline identity or media channel… we are an individual in all channels of interaction. Conexa is built from the individual out and therefore can dynamically adjust to changes in identity signals like a new phone, email, or social handle without a loss in persistency.
… And of Course, Compliant & Ethical
Conexa was built with privacy in mind. By starting with a persistent individual, information can be connected and stored in either a known or anonymous state and be used with a consistent treatment based on individual rights or stated preferences.
How should I think about Identity Management?
Identity management starts with a valid, known individual. It is the process of resolving individual touchpoints across all media and connecting available data elements back to that individual. It is the foundation for accurately building the linkage of individuals across systems, having a complete view of individuals, staying compliant with expectations, and actioning customers in ways that drive greater value.

With the limited ways to identify customers at risk today, brands are recognizing the need to take control of customer identity, adding greater transparency and  economic flexibility with existing identity-oriented partners, and in many cases, bringing their identity processes in house.
Adstra's Conexa was built to meet each of these needs and help brands futureproof their marketing.
Conexa enables you to Crosswalk your customer identity across the terrestrial and digital divide in a known or unknown state
End the Offline – Online Divide
We are Individual People
Schedule a
Discovery Session
Conexa plays a different role for different organizations.

Click the link below that best matches to learn more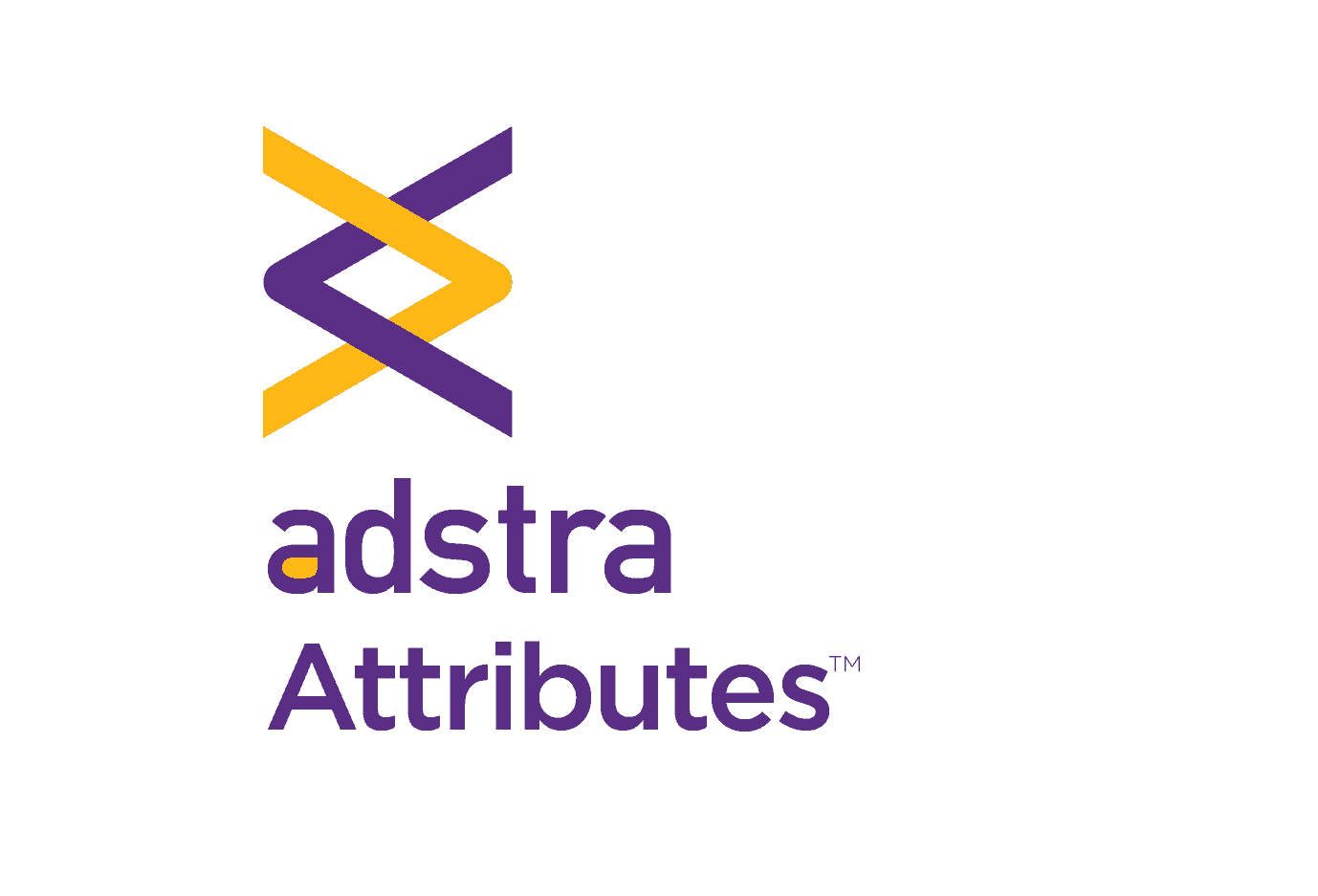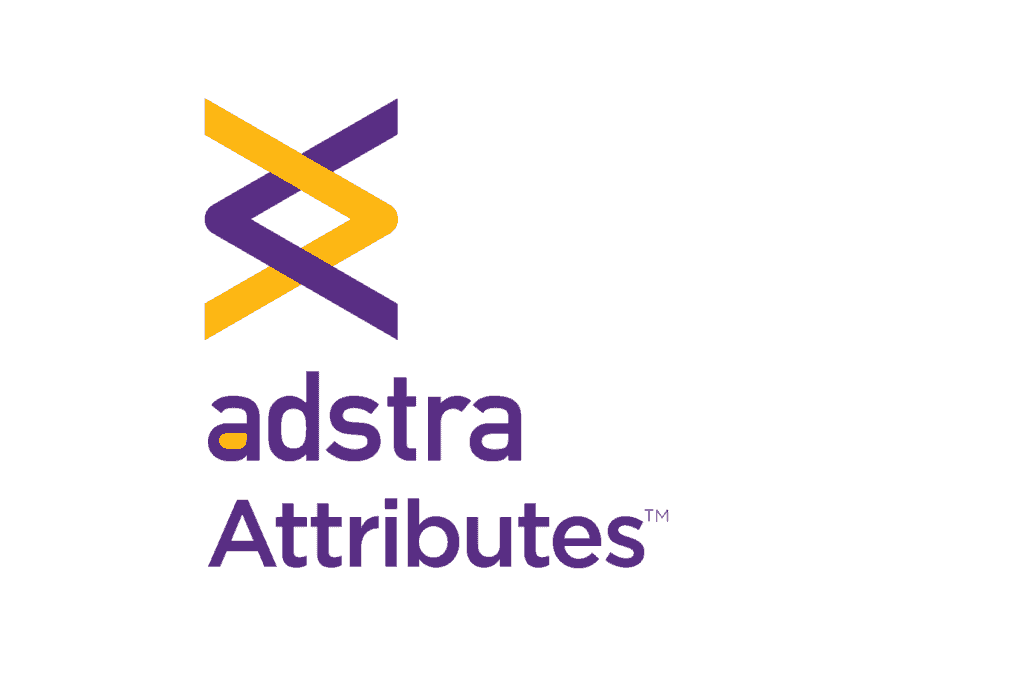 Powering Conexa, Adstra Attributes provide a foundation of consumer and business data, representing essential marketing data connected to 240MM+ Individuals and 20+MM businesses