"You can't go back and change the beginning, but you can start where you are and change the ending." – C.S. Lewis
This Month's Update
As we make the shift into the new year and new presidential administration, there has certainly been a great deal of activity around privacy and the government's position on the larger tech companies. We thought we would use this month to highlight some of the recent activities.
Top of the list is the latest on what's happening at Facebook. Life for Facebook is certainly becoming a bit more challenged. A federal judge ordered Facebook to turn over additional documents to shareholders in a lawsuit that argues in part that the company's $4.9 billion settlement with the FTC was excessive and far exceeded its maximum liability under the law. Separately, a group of Facebook users are urging the Supreme Court to stay out of a long-running battle centered on claims that the company violated a privacy law by tracking logged-out users via the "Like" button in 2010 and 2011.
And while the government continues their pursuit to reign in the large tech giants and their ability to dictate how consumer privacy will or will not be managed, the giants themselves are fighting over position in establishing low term protocols. The Wall Street Journal did a great job as they recapped the debate between Apple and Facebook over privacy and other issues.
At a state level we are also seeing some interesting changes happening.
It appears that the overall sentiment is that the federal government is taking too long to get its act together and individual states are looking to take action sooner. Axios just reported on the efforts by states to regulate the tech industry, including the consideration of enactment of data privacy laws. "States can propose very serious legislative threats without hearings or notice, and move in a couple of days," ANA's Dan Jaffe said. "We're fighting on multiple fronts. If a number of these bills pass, it will be dramatically more difficult to do business on the internet and mobile." The Hill said state regulatory efforts could pressure Congress to act on federal data privacy legislation.
Moving fast is Virginia, who is about to become the second state, following California, to pass their own data privacy legislation. Gov. Ralph Northam is expected to sign the bill in April once a few minor adjustments have been worked out. The new law, known as the Consumer Data Protection Act, will go into effect Jan. 1, 2023. Check out Roll Call comparing the proposal to the CCPA and exploring the potential impact on a federal law.
In Oklahoma, a House of Representatives committee approved legislation that would require consumers to opt-in before their data could be used for certain purposes, including data targeting. "If the Oklahoma legislature enacts the proposed law in its current form, the state would be adopting the most onerous privacy law in the United States," the combination of leading industry associations said in a letter sent to Oklahoma lawmakers. "The bill would make Oklahoma an unfriendly state for consumers and businesses alike."
Moving on to Florida, Florida Governor Ron DeSantis and House Speaker Chris Sprowls introduced data privacy legislation that would require large businesses to allow consumers to opt-out of the sale of personal information to third parties along with other provisions that allow consumers to know what information has been collected about them and have the right to request deletion or correction of certain information.
The Federal government is certainly not sitting quietly by though. The FTC has taken an active role in privacy and is certainly pushing to help federal lawmakers understand the need to take clear and unified action. Politico recently highlighted the FTC's strong role in privacy enforcement, noting that the $6 billion in fines imposed by the agency since May 2018 far exceed the $330 million of fines levied by European agencies enforcing the GDPR. "The FTC is a superior enforcement regime," said Jessica Rich, a former director of consumer protection at the FTC. "It comes down to focus. GDPR [the EU's General Data Protection Regulation] is more about regulation, the U.S. approach is more enforcement-focused. They require companies to proactively change their practices, create new internal policies, procedures, controls and have in place internal and external audits, checks and balances," said Markus Heyder, a former FTC official and now vice president of the Centre for Information Policy Leadership. "These changes are much more effective, have larger impact on organizations and are ultimately more privacy-protective going forward than fines alone. They effectuate real change."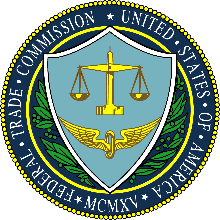 FTC Commissioner Christine Wilson said she is "beginning to see the wisdom" of a unilateral agency rulemaking to protect consumers' data privacy and security. She described such an approach as the second or third best option. "There is such a significant asymmetry between what companies know about how data is collected and used and between what consumers know, we have a market failure," she said. "In the face of that market failure and in the face of congressional inaction on the federal privacy legislation front — we're all asking for it and Congress has failed to deliver it — I actually am beginning to consider the wisdom of launching a Mag-Moss rulemaking on privacy and data security," she said, according to Politico.
Should you look for more help on this topic, please reach out and we would be happy to help. Email us at connect@adstradata.com
Adstra in Action:
As we mentioned last month, this year we are looking to focus in on a different charity each month to try to have a positive impact and we invite each of you to join us. Last month our spotlight charity was Feeding America, and we are happy to report that we exceeded our monthly goal of $1,000. Thanks to everyone who supported a great cause.
This month our Spotlight Charity is:
Smithsonian National Museum of African American History & Culture
They currently have a large listing of African American History projects open for transcription volunteers and they are 100% virtual. Their goal is to reach audiences beyond the Museum's walls and allowing the public to engage with the Museum's collection is by digitally volunteering to transcribe collection objects such as letters, newspapers, pamphlets, and other materials through the NMAAHC's Transcription Center Project.
Click Here to find out more on how you can help.
We also continue to make our data available for free in the support of any non-commercial cause related initiatives like the fight against COVID-19, please let us know if you have interest and perhaps we can help.
If interested in Adstra's offer, email COVID19Response@adstradata.com for more details.

Articles of Interest:
Our insights are again only a small fraction of what is being shared out there. Here are some other interesting articles and opinions we thought to share to both inform and inspire discussion.
While we kicked off this newsletter with an update on all things privacy related, these are just pieces of the puzzle that will define the future of what the internet will become. Joshua Koran of Zeta Global does a great job laying out the possibilities.
As you think about how to approach the privacy challenges, there is no one size fits all solution. Kate Kaye's article walks through the different approaches of the New York Times (the conservative take) and CaféMedia (the looser take).
NY Times and CafeMedia take different paths
So it looks like we are going to see a bounce back in digital ads in 2021. John McCarthy breaks down the expected pricing trends across media channels. Print ads are heading the opposite direction so maybe there is an opportunity for some there. The key is always to have a good understanding of which channel matters to which customer.
Ads are getting expensive again
The pandemic has certainly spurred a great deal of change in how consumers shop and how marketers are managing the sales funnel. One area that has seen true accelerated growth is social commerce. eMarketer has shifted their 2020 forecast upward, from 19.8% growth to 37.9%. Check out Andrew Lipsman's article to learn how you might consider this new paradigm.
The Media – Commerce Convergence

Positivity Press:
We can all use a little positivity in life. Here are some of the recent highlights from our internal Positivity Press that we wanted to share with everyone.
Is there life on Mars… or at least has there been? Thanks to the arrival of the Mars Perseverance Rover, we are going to find out a lot more about our neighbor over the coming months. It's first amazing feat was the not so simple landing on the Mars surface. Passing through what was called the "Seven Minutes of Terror" where the rover successfully decelerated from super sonic speeds to a slow soft touchdown.
Watch the amazing landing sequence!
Check out the Mars Perseverance Rover updates
Speaking of amazing, how about 21-year-old Jasmine Harrison? After 70 days 3 hours 48 minutes, Jasmine became the youngest woman to row an ocean. It certainly is one way to pass the time while you quarantine and keep your distance from others.
Not to be outdone, we wanted to share the story of Debra Bonde who 37 years ago began translating books into Braille for her blind son, only to launch Seedlings, what has become an amazing nonprofit helping the blind get access to reading in ways they never would without Debra. From its humble beginnings, Seedlings has produced and distributed more than 600,000 books across the world. As noted above in Adstra in Action we are supporting another translation campaign this month and hope you join the effort.
As we have said before, we continue to strive to provide useful, fun and actionable info that can help us all in some way. Feel free to share feedback and ideas and we can share them with this community. Stay happy and healthy.
If you want to continue to get a copy of our "Ideal Insights" newsletter, please make sure to add this newsletter's email address to your contacts.
If you think others may be interested in getting a copy of this newsletter, please have them email us at connect@adstradata.com and we will add them to our list. You can also find copies of this and previous newsletters at Adstra's website: adstradata.com
If you like what Adstra has to share or want to learn more about what we do, please visit our website at Adstradata.com or follow us on LinkedIn @Adstra, Twitter @Adstradata or Facebook @Adstradata. We welcome you to the new ideal in data.