March 30, 2021 — Adstra CEO Rick Erwin sat down with Flashtalking CEO John Nardone to discuss how each company is responding to changes in the data and advertising industry. The following Q&A provides an edited selection of that conversation.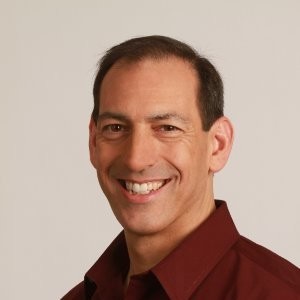 Flashtalking CEO John Nardone
RICK: Congratulations on Flashtalking's acquisition of Protected Media. That was exciting.
JOHN: Thank you. Thank you very much. You know, some guys will do anything for a free trip to Tel Aviv. I haven't had the pleasure yet, but once COVID is over I'll go spend some time there. It's on my vacation travel bucket list – I've always wanted to go to Israel and I've never been. It's one of the things I guess, that I'll have to wait for another year.
RICK: The last time we connected, I was at Acxiom working on the data and identity business. And then we sold it to Interpublic Group at the end of 2018, which was terrific. After the acquisition, I got together with my colleagues, a team that had been working together at different companies for years. We looked at each other and said: "Do we want to go and run an existing large data company again, or do we instead, want to build the data and identity company that we felt always should have existed for the industry, but never did?"
What we realized was that our vision for that company would be difficult to achieve inside of a big, entrenched public company. So we struck out on our own, and with private equity sponsorship, invested in a 40-year-old data monetization company called ALC that advises how to acquire customers using data. ALC's roster of brands was really exceptional and we recognized it would be a great customer base on which to build our vision for the right kind of data and identity business. What we set out to do was really address the industry ills on both the identity graph side of things and the data attributes side of things.
Our strategy on the identity graph side has been to create the first-ever graph that can accept any form of identity, put a persistent ID on it, perform the data operations that we all know go on to prepare us an audience for a marketing campaign, and then output it anywhere it needs to go with any other form of ID on it.
Between those two things we think we're really helping the industry to access data and identity in a way that they haven't been able to, for insight, for targeting, and for measurement. So that's sort of our story in a nutshell. We're having a blast. It's a team of folks who have mostly worked in, big, publicly held companies. So for us, the feeling of being able to move quickly and disruptively, and innovatively is a feeling like we've emerged from our cocoon and spreading our wings. It's really fun.
JOHN: And it's a perfect time for it, right? Especially with the changes that are happening in digital advertising. It sort of feels like everything is in the air again. With Google's recent announcement, we're beginning to see the industry coalesce around the idea that there are the walled gardens on one hand, and on the other, there's this whole world of data, possibilities, flexibility, and accountability. It's up to us, and I mean the collective us as an industry; to really take advantage of this moment.
RICK: I couldn't agree more. I was a little surprised by Google's announcement from the standpoint that it just looks like another raising of the walls, and that is so counter to what most brands and most partners to brands would like to see. And certainly, I think increasingly it's counter to what consumers want to see. What it signals is that now is a time when we have a real opportunity for the independent web to survive and thrive in a different way. I'd like to hear about what's new at Flashtalking and a little bit more about your acquisition. It sounded really exciting, particularly from the OTT perspective.
JOHN: We've got a lot going on here. Most people probably know Flashtalking as a dynamic creative company. We've built a business for many years by being able to be pretty flexible in terms of taking all sorts of data in and making a decision on what creative to show to the consumer based on that. That has been the business for years and years and continues to be a big part of it. But when the Board brought me on some five and a half years ago, the challenge was to diversify the business and not have it be a one-trick pony. So we went hard after building out an innovative data and analytics capability in the context of ad serving. Very different context from where Adstra operates.
RICK: Do you think your relationship with DoubleVerify, IAS, and MOAT will change as a result of this?
JOHN: The premise of our platform is that we're the anti-Google, right? So we embrace openness in all forms. We've worked really hard to build API level integrations with DoubleVerify and MOAT, and we're working on one now with IAS and I don't want that to change. I hope we continue to be partners in the interest of our clients. These companies can do a great job for our clients and so we are committed to being open to that, and even exploring ways to work together. We're not going to have the same breadth of capabilities that DoubleVerify is going to have. We're interested in talking about how we can work together to build some new, unique things that come out of the joining of our technologies and our platforms to do things that we couldn't do alone.
RICK: That approach really resonates with us. For the first time brands are recognizing that identity – not just their customer's identity – but the notion of identity and an identity graph is going to be the brands' enterprise asset. And it's funny how different that is from how the "identity industry" works today, where most brands have to send their sacred information out into some identity providers' black box, and then it gets sent somewhere else for the next step in the process. We actually see that changing in a rather significant way, and pretty rapidly, to the point where CMOs and Chief Data Officers are saying, "wait for a second, this is our proprietary information. Everything that needs to be done to it needs to happen behind our firewall so that only us and our trusted partners are able to access the view."
Do you see a version of that emerging within your customer and partner set?
JOHN: Yeah, I really do. I mean, there's a certain amount of self-selection going on when we talk about our clients, because the advertisers who are choosing to work with us care about this; care about having access to that data. When you're talking about P&G or Comcast, these companies view that data as theirs. It's not to be shared. They are all really concerned about security of the data too – even the ad serving data that we deal with, which is pretty disconnected from the known user. It's still not a good look to have a data breach or whatever. So these big brands take it super, super seriously. Clients are going to be more and more inclined to say, "we have a very short list of trusted partners who may touch our data, and as much as possible it should not leave our possession." And I understand that you guys at Adstra have developed a solution to help marketers do exactly that. Tell me more.
RICK: We have indeed. In fact, that's what we're really doing for brands and their trusted partners: taking the identity graph that I described at the outset of the conversation and domiciling it in a living and breathing form behind their firewall and in their environment. We're able to actually operate this graph and have it work in the manner it does for us as though we are a service provider, but to do so behind their firewall. That's a very different and very reassuring sort of proposition for a lot of brands, and we think we think it's the future. We don't think we're the only ones who will be doing that. Most of our clients and partners are not yet to the point where they're comfortable operating that environment themselves. But I think that will become a sort of the norm in the near future. It happens that we feel like we're the only ones doing it today, but I think it will become a very typical way brands execute their data-driven marketing and advertising efforts in the future.
We feel like this notion of enterprise identity inside the consumer corporation, that is a bottom of the first inning kind of timing right now, but we think it's going to be fairly revolutionary that companies will manage identity of their customers and prospects across the entire enterprise for the benefit of not only marketing and advertising, but supply chain and operations and every other function that depends on knowing what the demand out in the market for their goods and services.
JOHN: That sounds so of the moment, right? I just wrote a piece that was built around the idea that there are three broad buckets of companies that are defined by the scope of their ownership of a first-party data asset. Each will have to play very differently, and their challenges will be different as we step forward into an online advertising world where there are no cookies.
Bucket number one is the companies that have a substantial first-party data asset, and they have the digital geography in which to deploy it. An Uber would fall into that category or Disney or some of the big video game companies. Then there's a bucket of folks who have really strong first-party assets, but don't have the digital geography to deploy it. Examples of these would be MasterCard or American Express, with lots and lots of first-party but a little way to leverage that digitally outside their owned content. Third, you've got the CPG guys who have neither their own natural first-party assets nor digital means to deploy it. How each of those sorts of segments of the marketplace is going to have to figure out how to compete in this new world where their enterprise data asset is, is going to be so critical to success. How do you guys think about what those different segments of the market need to be doing?
RICK: Yeah. I can't wait to read your article on that, but it's very much in line with how we think about the world, and my answer to you is – and I say that unashamedly as somebody who wondered about this much earlier in my career – I could never understand why people didn't appreciate that direct to consumer is a fundamentally better business model. Underlying the success in the future for any consumer marketer will be being direct to consumers. I remember getting shut down so many times by people who would suggest that direct to consumers is bathwater, that it only applies to some categories of commerce.
But that's been disproven. The last bastion of DTC is of course grocery stores. Now you walk up and down grocery store aisles, and you're hard-pressed to find an aisle where there isn't one category or a product that's been disrupted by DTC already. And we're still fairly early days.
I think the biggest solution to today's marketing challenges is that essentially every marketer has to be direct to consumer. There are very few categories of consumer products that would be immune from that. And I think COVID has accelerated our imagination in ways now where it's less controversial to acknowledge that. And that's really the impetus digital media became addressable at the individual level ages ago, right? So this is really the catch-up where the product being marketed is direct to consumer, and therefore the marketer needs to own the data and identity. It's not an option.
JOHN: We of course see the world through the lens of advertising because we're an ad server. As we know the whole ecosystem today of targeting and attribution sort of pivots on cookies, and so in our universe, what's on everybody's mind is figuring out what the post-apocalyptic cookie world is gonna look like. What do I need to be doing now? Because the clock is ticking. So if you've got a data asset solution in mind, well, that puts you there in rarefied air, and your problems are high-class problems. But if you don't, you need to start to learn to become a data maker. Your organization needs to develop the data that allows you to connect directly with your end customer. And yes, the clock is ticking.
RICK: So right. I think there's a lot of education needed out there, and we're helping a lot of our clients with the baby steps in that process now. We've got a long way to go, and not a long time to get there.